Bricks, Builds and Activities
Minifigure Parachutes
8th January 10.30-12.30pm
Design and create a parachute for your very own mini figure.
£5 per child (mini figure included)
Clay Creation
22nd January 10.30-12.30pm
Create your own clay
masterpiece using patterns and
shapes.
£3 per child
Toddler Tuesdays - Messy Specials
11 & 18 January 10.30-11.30am
A fun packed session designed to help under 5's explore the gallery and enjoy a range of building and play zones.
£3 per child
Relaxed Sessions
Saturday 15 January 3-4pm
A dedicated time-slot for children with needs where they can explore the exhibition in their own time without the usual distractions.


All adults and children need to book a space. Adult places are FREE. Book online or call 01788 533217
Our activities have been made possible with thanks to the Museum Development Fund, West Midlands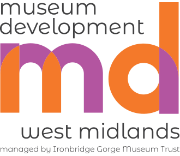 Explore from 27 November until 3 January 2022
Winding through the town centre this uniquely crafted tour completely built from toy bricks brings these
loveable characters to life in a fun, festive and delightful way. FREE activity no booking required. Tour map available from Rugby Visitor Centre.