27 November - 22 January 2022
This exhibition gathers the work of 18 professional artists, designers and photographers from around the world who use LEGO® bricks as their medium or inspiration. Using this simple plastic construction block as their starting point, they have created stunning, thought provoking and often humorous artworks which we hope will appeal to art enthusiasts and LEGO® fans alike.

Several of the artworks on show here have been created especially for this exhibition: James Paterson has produced 16 canvases which each document a 'LEGO® first' - including the first LEGO® baby and the first pirate ever made by the LEGO Group.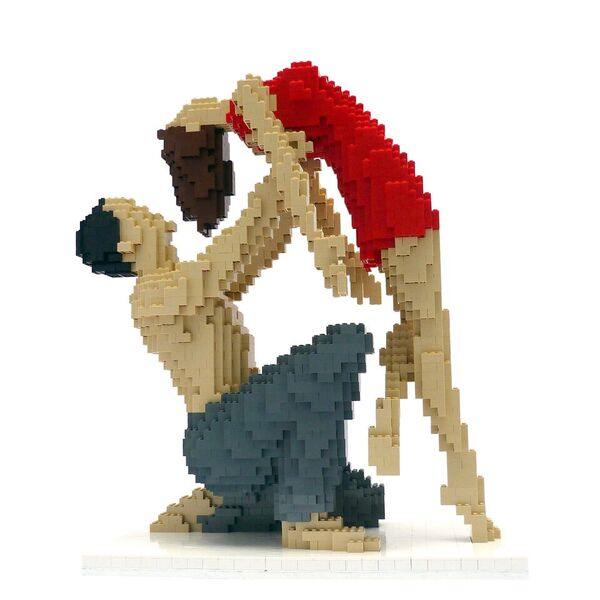 Afternoon of a faun - David Hughes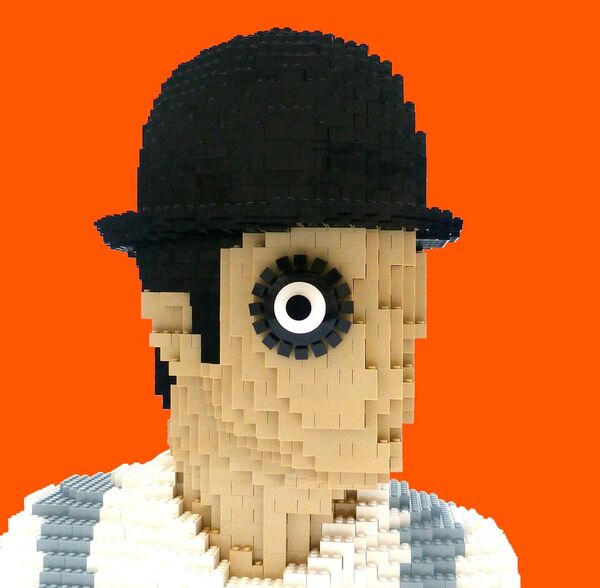 Alex Clockwork Orange - David Hughes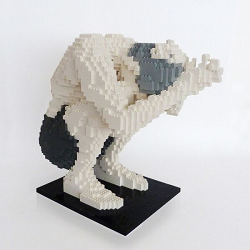 The stuff I didn't see - David Hughes
EVENING VIEWING
Bricks, Beer & Vino
Thursday 9 December and 13 January 5-8pm
Relax, socialise and enoy a quiet drink with friends during one of our exclusive adult only evening viewings of the exhibition. Admission FREE. Small selection of drinks to purchase.
FREE Animation workshops for local schools
Your school can visit the gallery to see the exhibition and take part in a FREE brick animation workshop. Spaces are limited! Available Monday - Friday from 6th December - 21st January.
Funded by West Midlands Museum Development with Art Fund support.
Family Activities
​​ Inspired by the artworks on show, you can get hands on with activities including a LEGO® graffiti wall, build tables and a selection of LEGO® related games and competitions.
We want to ensure we are offering events, displays and exhibitions you will value. Please take a few moments to fill out this short survey. Your feedback will guide future plans. Thank you.
Return to the Lost City of Lego-Tiny Ruins 2019. Michael Brennand-Wood. Photography Peter Menim
Renowned textile artist Michael Brennand-Wood has used a wide variety of brick shapes and sizes to create four abstract montages which have a mesmerising appeal to them.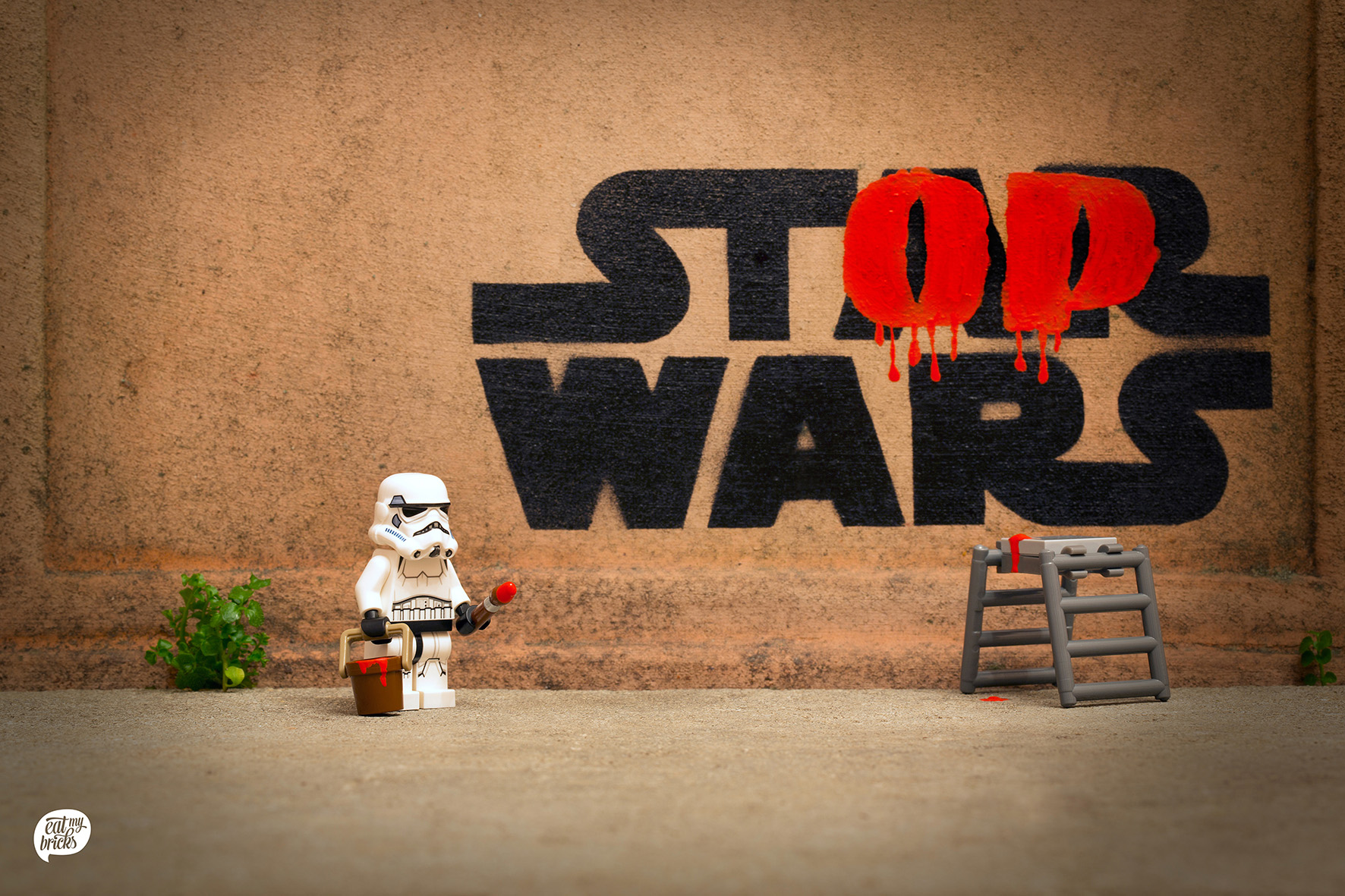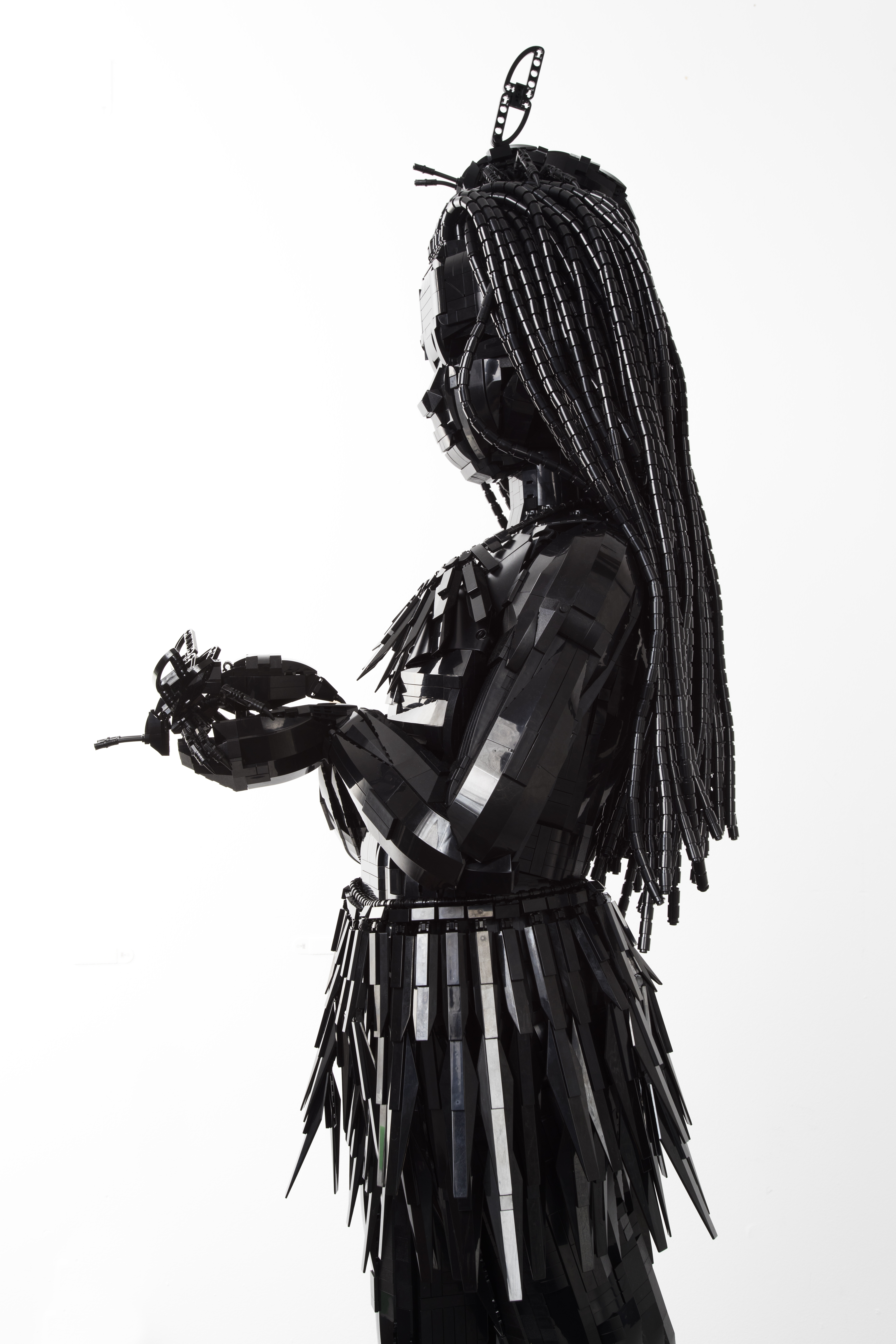 Flower Girl by Ekow Nimako - Photography Samuel Engelking
Toronto based artist Ekow Nimako, began using LEGO® bricks in his professional practice in 2014 and has since cultivated a unique approach to sculpting this iconic medium. Comprised of black bricks only, Nimako is exhibiting five captivating artworks, which reference mythology, West African proverbs and afrofuturism.
Stop Wars - Eat My Bricks
'Eat My Bricks' is a collaboration between German artists Michael Feindura and Soeren Grochau who use LEGO® mini-figures to create large scale, humorous photographs, often with social and political commentary at their heart.
Participating artists are: The Little Artists, David Hughes, David Turner, Jason Freeny, Ekow Nimako, Janet Curley Cannon, Hannah Gibson, Cole Blaq, Little Big Art, Zino, Eat My Bricks, Samsofy, Michael Brennand-Wood, James Paterson, Agabag, AME72, Valentino Fialdini and Jonathan Rolph.

LEGO® is a trademark of the LEGO Group of companies which does not sponsor, authorise, endorse or otherwise support this exhibition or related events.

The LEGO Group does not accept responsibility for any unforeseen outcomes linked to this exhibition or related events.

Brick by Brick is a 20-21 Visual Arts Centre Touring Exhibition