Zarah Hussain: Light Upon Light
18 September – 13 November 2021
Truly unique. Islamic geometry meets contemporary design – an unmissable experience
Zarah Hussain (b.1980) works at the intersection of science and spirituality. She combines contemporary digital art with rigorous training in traditional hand-drawn Islamic geometry. Hussain studied Islamic Art at the Princes' Foundation in London from 2002-2004. She has spent her career exploring the ways in which she can apply the principles of Islamic geometric design to contemporary art, using new technologies and materials.
We are delighted to present 12 new pieces of wall-based sculpture, alongside drawings and the light installation Invisible Threads. Invisible Threads was produced for the Barnaby festival in Macclesfield in 2018. It is an ever-changing design which has an infinite number of colour combinations, so it appears different every time you see it.
Maths, Science and Drawing
Zarah will create up to 10 drawings before deciding on the final design and colour combinations for her wall based sculptures. She begins with drawing the grids which are based on the Golden Ratio - a mathematical formula that has been applied to art, architecture, and design for thousands of years. Her drawings show her working process and illustrate how the starting grid will often remain the same, but the colours and colour combinations vary.
Zarah Hussain was born in Macclesfield, Cheshire and is now based in London. This is a touring exhibition produced by Gallery Oldham.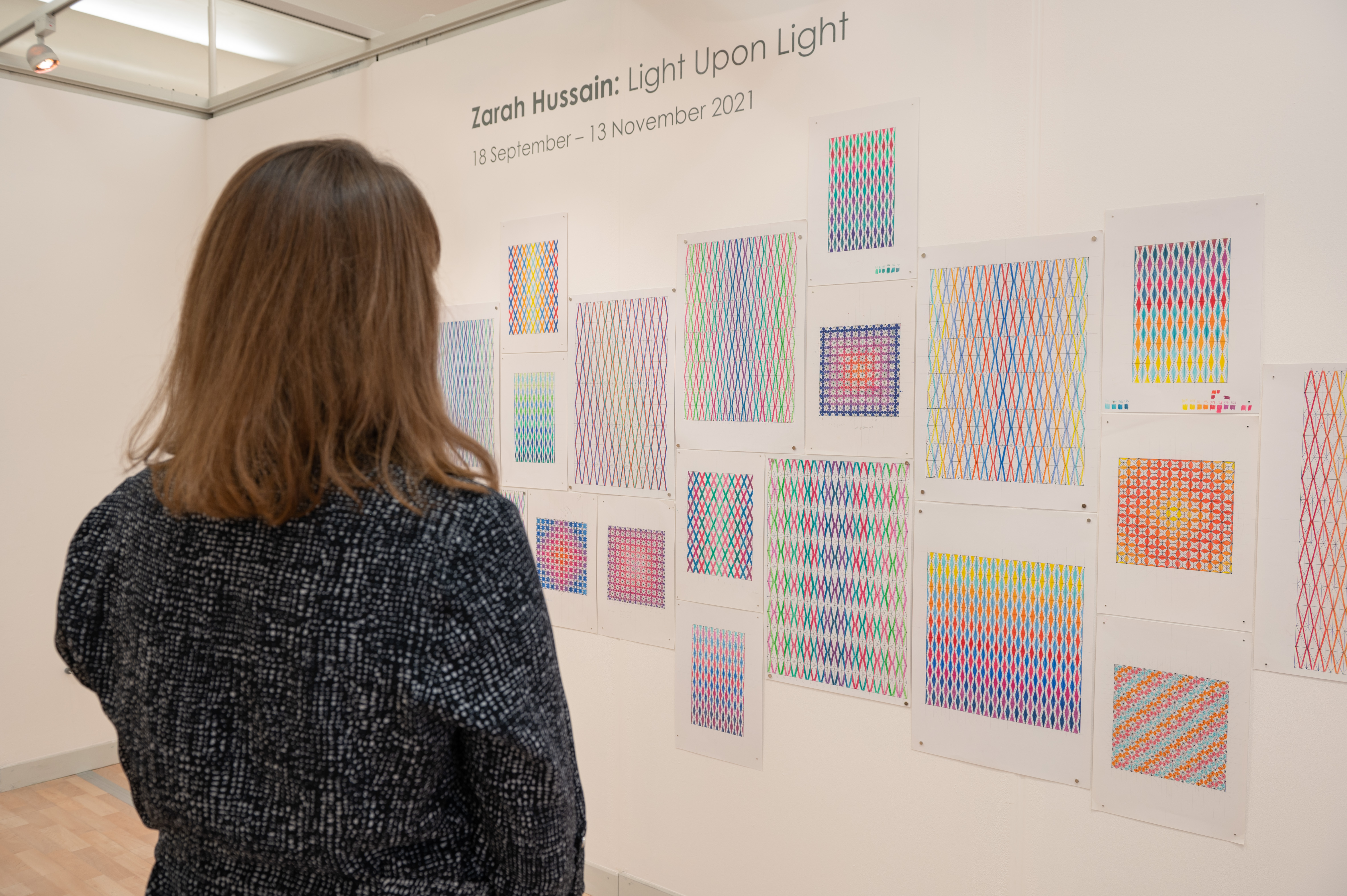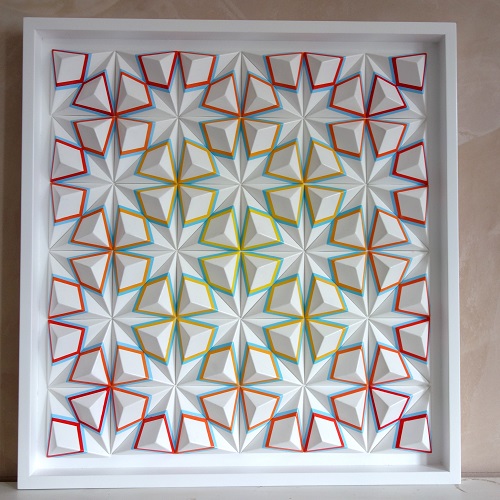 Zarah Hussain, Root 2 Yellow, Red, Blue, 2020-21, Mixed media, acrylic paint and varnish (c) Zarah Hussain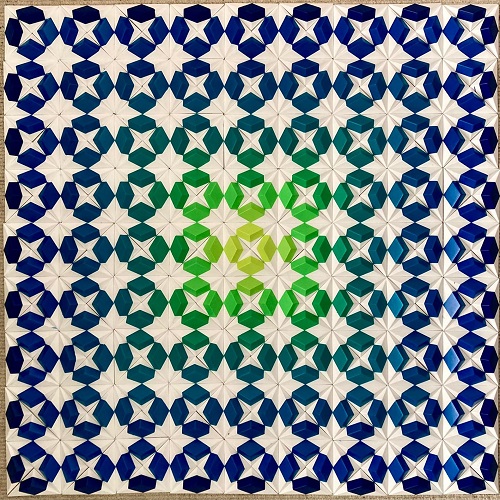 Zarah Hussain, Root 2 Blue, Green, 2020-21, Mixed Media, acrylic paint and varnish. (c) Zarah Hussain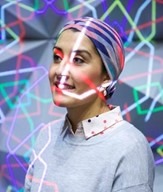 Family Activities

Visiting our exhibitions with little people is great fun!

Explore light, shape, pattern and colour in our learning zone. Children will be able to create their own light projections and learn all about colour, shape and pattern with our hands on resources.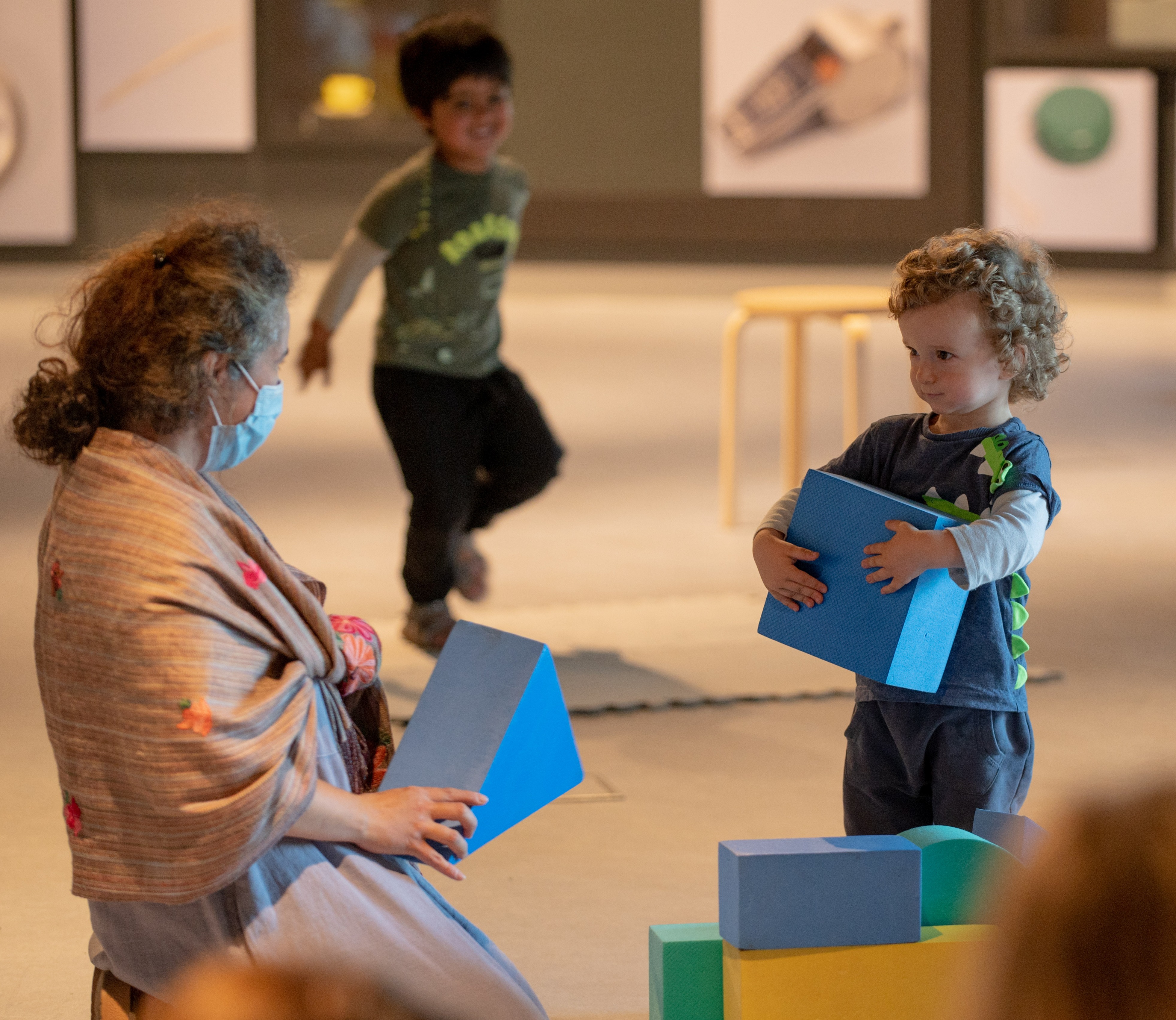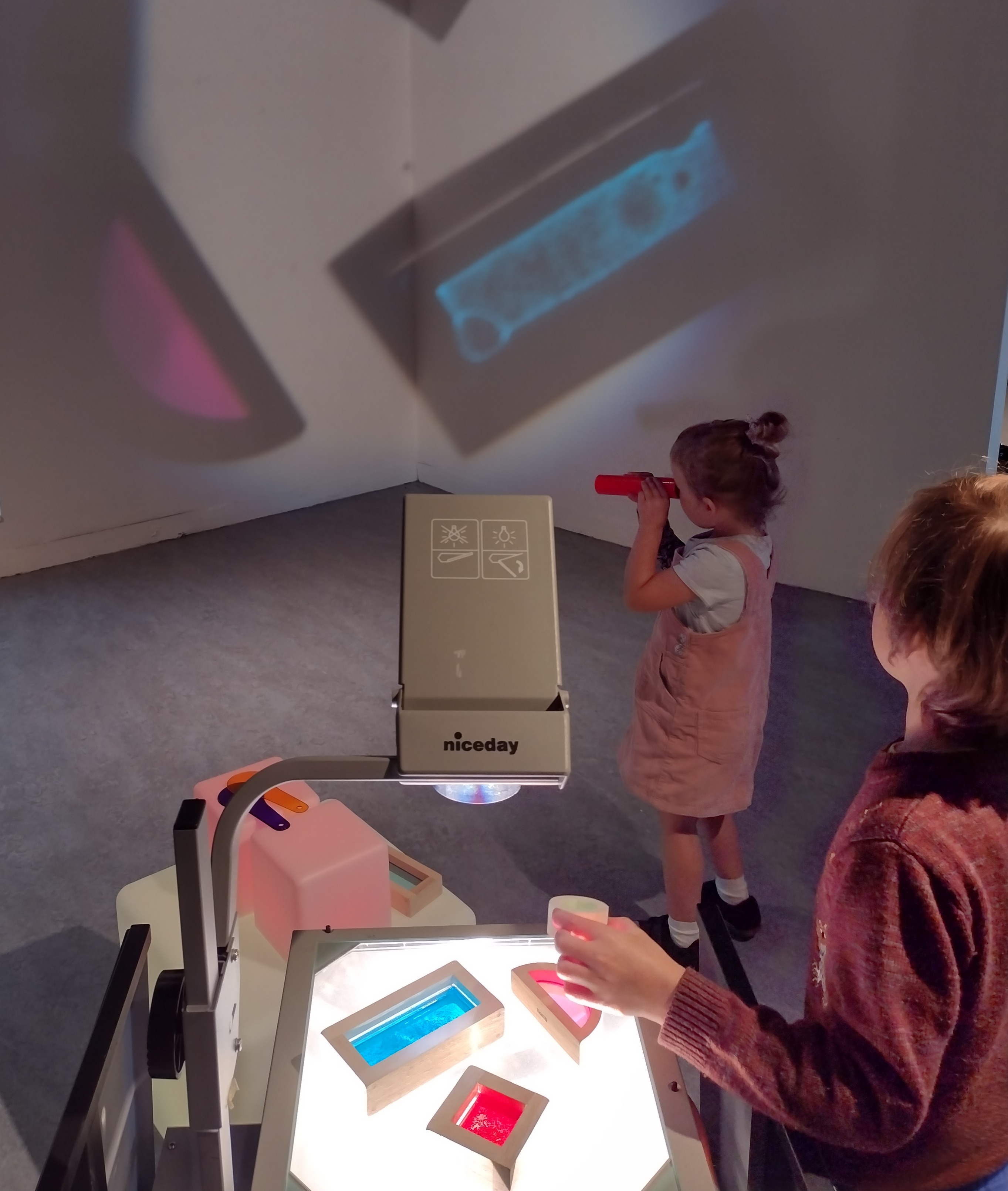 Our activities change with every exhibition so there is always something new and fun to try.


This is a touring exhibition produced by Gallery Oldham.