Lady Dorothie's War
A woman on the front line
Lady Dorothie Feilding was the daughter of Rudolph Feilding, the Earl of Denbigh, and Countess Cecilia Clifford. The family lived on the Newnham Paddox estate at Monks Kirby near Rugby. Dorothie had six sisters and three brothers. Five of them served during the war. Two of her brothers were killed in action.
Dorothie drove an ambulance in Flanders from 1914 to June 1917. She subsequently married the Irish Captain Charles Moore. She received three military honours, awarded by the Belgians, the French and the British, which was an exceptional achievement.
She was the only woman on the Western Front allowed to work on such a dangerous front line, thanks to the support of King Albert I and three patrons. Chance also played a role.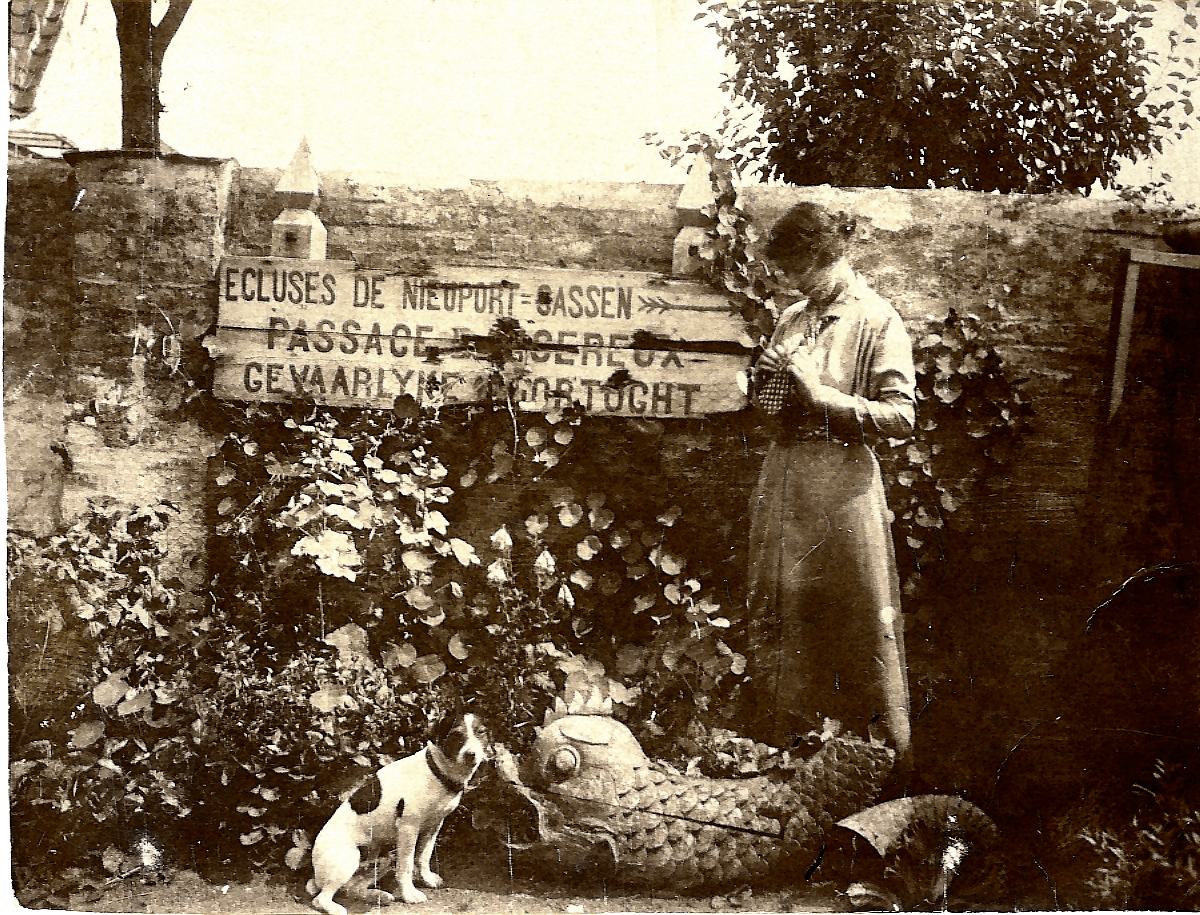 Dorothie with her dog Charlie in her 'garden' in Belgium 1916
Lady Dorothie Feilding; my great-grandmother
As a child, I was told many stories of Lady Dorothie, my great-grandmother's life and her exceptional deeds during WW1. Naturally, in my mind, this placed her firmly in the superhero category.
As I got older, I had a perspective change that was influenced mainly by two things. First, I read the compilation of extraordinary letters in the book "Lady under Fire", edited by A & N Hallam, that Lady Dorothie had written to her family whilst on the front lines. Secondly, my family and I went to
Belgium to attend the opening of an exhibition celebrating Lady Dorothie in Nieuwpoort. While there, we toured the war cemeteries, visited trenches and heard of the true horrors of war. The intangible and incomprehensible became soberingly real as I stared out over the graves of thousands of soldiers.
At this moment, Lady Dorothie shifted in my mind from being a fantastical superhero to an inspirational, formidable, powerful woman who was willing to sacrifice everything for the collective good. Fortunately, at this stage, I was much older and my understanding broader and so going from superhero to human was no longer a downgrade. Superheroes can fly and shoot lasers out of their eyes and everything is easy and black and white: Lady Dorothie had no magical powers; she had the same tools as every human has, but what made her
special was her unwavering commitment to humanitarianism and altruism.
However, I believe these characteristics alone do not explain her enduring legacy. Anybody can swear to have unwavering commitments, but the true inspiration lies in taking action for those values; Lady Dorothie took action. Every choice she made for others came with personal sacrifice. She chose unimaginable horror over comfort. She chose tremendous bravery over fear, she chose the collective good over individualism, and every day she chose to stay on the front lines to save lives. Making choices that consistently align with your innermost truth and values is difficult. The fear can be overwhelming, and to do nothing rather than something is often instinctual for self-preservation. Lady Dorothie overcame all of these monumental challenges. She didn't give up. She chose to continue, to
fight, to save lives. In my opinion, these actions and choices guided by altruistic principles led to Lady Dorothie's legacy, and they are what makes her an extraordinary inspiration to me.
Miriam Boush 10/11/2021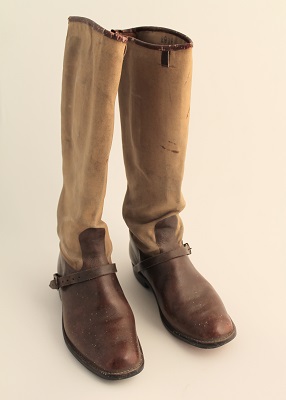 Lady Dorothie's boots worn whilst serving as an ambulance driver on the Western Front during the First World War between 1914 and 1917