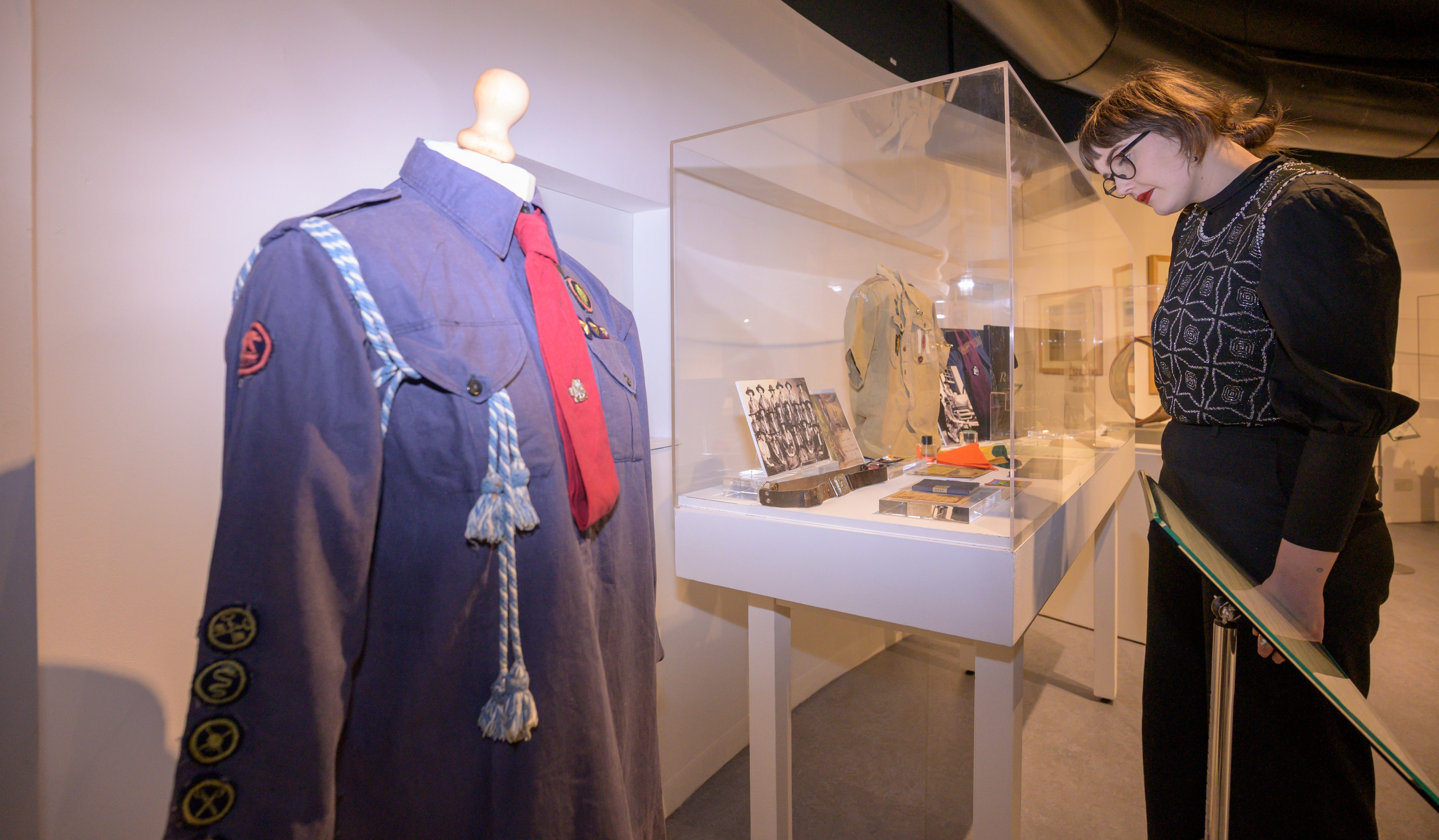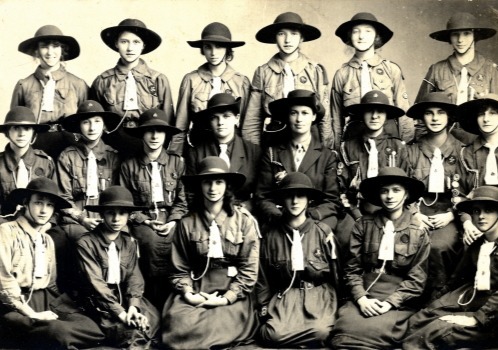 Girl Guides Photograph 1920s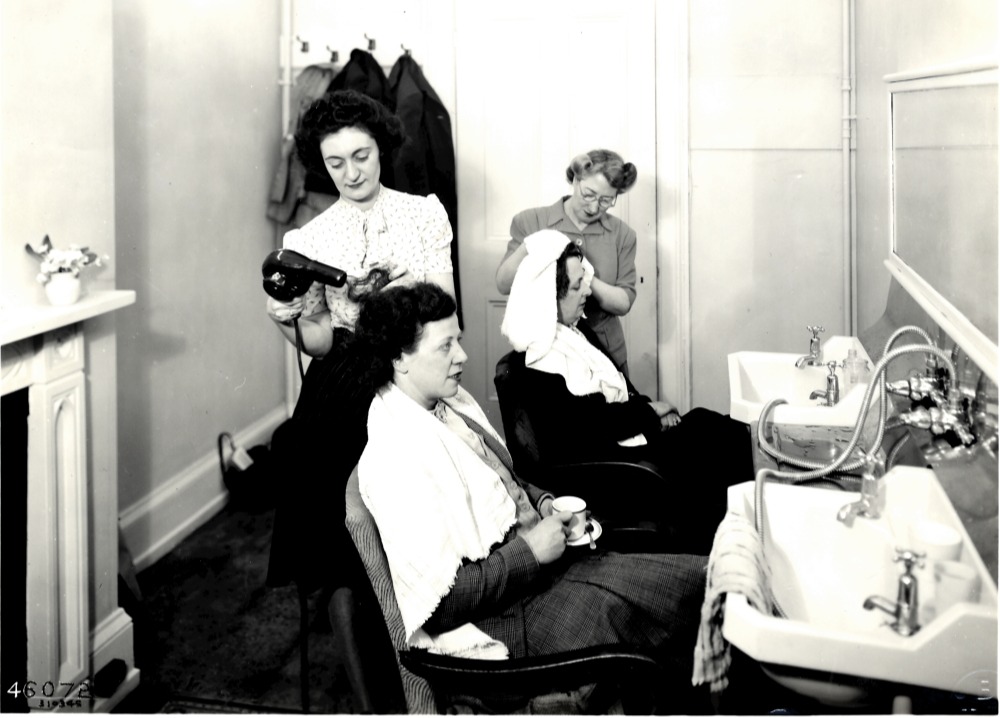 BTH Girls club hairdressing class
Unknown anglers club with trophy taken by local photographer Speight
1 October 2022 – 23 September 2023
A fascinating exhibition looking at
clubs, societies and associations in Rugby from sports to scouts. These objects have been donated by local people to the museum since collecting began in 1999.
One of the earliest clubs featured in the display is The Rugby Club. Founded in 1886, this gentleman's club was based on North Street and boasted billiards and reading rooms for the gentleman of Rugby. Members included builders Foster and Dicksee, local dignitaries, Rugby School staff and managers from British Thomson Houston engineering works.
Rugby is unique in the number of rugby football clubs it has in the borough. This is hardly surprising being the birthplace of the game, but the origins of these clubs tell a story of the town's industry, migration and education. These are featured along with past and present football clubs, including VS Rugby
(now known as Rugby Town Football Club)
, who won the FA Vase at Wembley in April 1983.
Many companies had sports and recreation clubs attached to them, the largest being British Thomson Houston (later AEI) who were a large employer in the town. Continuous expansion meant that at the very height of their operations in the 1960s, they employed around 22,000 local people. It was important to ensure workers kept healthy and happy with the provision of a variety recreation and social clubs which we also explore in this display through newsletters, programmes and photographs. The recreation club was on hillmorton road and had a club house, tennis courts, bowling greens as well as facilities for football, rugby, cricket and hockey. The purpose of the club was "to promote healthy outdoor and indoor recreation, and generally encourage good sportsmanship amongst its members." Taken from: handbook for new staff
Also featured are BTH girls club which was located at 'The Firs' on Bilton road. It had a library and classes were held in hairdressing, dressmaking, 'keep fit', cooking and handicraft.
Join our Club history talks